---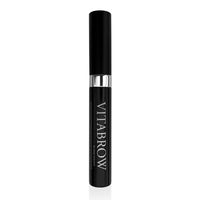 Like vitamins for your brows!
Formulated with natural ingredients, essential peptides, vitamins and botanicals, VITABROW by Eyenvy will help maintain longer and stronger brows and will improve softness in the hair while preventing breakage, all while you sleep.
Key Benefits:
Improve flexibility in your brows especially when using brow makeup.

Helps to achieve fuller; stronger brows while improving the texture.

The combination of peptides tonifies your eyebrows to prevent breakage and softens it to help manage difficult/ springy eyebrows and lashes.
An excellent complement to the EyEnvy® lash conditioner (replaced with Revive 7)
VITABROW is excellent for brow lifts and brow lamination to help prolong longevity of treatment.
Easy applicator to comb through brows and lashes and help them stay put.

Light lavender scent to calm your senses.

Clinically tested.

Ophtalmologist safety tested
Directions for use:
Apply to brow hair daily before bedtime.

Allow 6-8 weeks to begin seeing results
Pro Tip: Not to be used on Lash Extensions.
Available size: 3ml
Frequently purchased with: Eye Envy Lash Growth Conditioner.  Replaced with new REVIVE 7!