---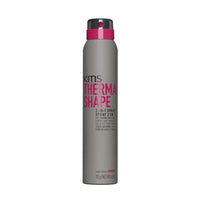 Shape with hot tools for heat protection and use as a finishing spray for extra hold and shine all in 1 product.
Key Benefits:
Heat Protectant
Spray for dry hair to help styles last unto 72 hours
Gives shape to hot tools for styles and reduces breakage unto 50%
Gives extra hold and shine and reduces fly-aways when used was a finishing spray
How to use:  
Spray section by section onto dry hair before using hot tools.
Spray on its own as a final step to add hold after styling.
Pro tip: Spraying section by section onto dry hair will allow hot tools to glide easier through hair and hold the shape. Spray after curls to add hold.
Available size: 6 oz.