---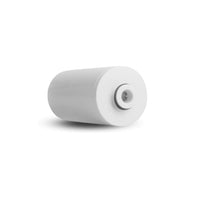 Introducing SOMA's Replacement Cartridge for our Shower Filter! Designed to provide you with a refreshing and invigorating shower experience, our replacement cartridge is a must-have for those who value clean and pure water.
Made with high-quality materials and advanced filtration technology, our replacement cartridge effectively removes chlorine, chemicals, and other impurities from your shower water. This means that you can enjoy a healthier and more comfortable shower, with reduced skin irritation, dryness, and hair damage.
With a lifespan of 3 months, our replacement cartridge is easy to install and replace, making it a convenient and hassle-free addition to your shower routine. Simply remove the old cartridge and replace it with the new one, and you're good to go!